Allen Roofing, LLC is a full-service roofing contractor located in Oneonta, NY. We specialize in shingle roof installation, and our team of experienced professionals is dedicated to providing the highest quality workmanship and customer service. Contact us today for a free estimate!
Certified shingle roofing contractors on Oneonta
Looking for a certified shingle roofing contractor in Oneonta, NY? Allen Roofing, LLC is your answer! Our roofing experts are certified installers by both Owens Corning and GAF. This means we're able to offer exclusive warranties to protect your investment. With over a decade of experience, we are experts in the field and will provide you with the best possible service for your dollar. We use only the highest quality materials and workmanship to ensure that your roof will last for many years to come.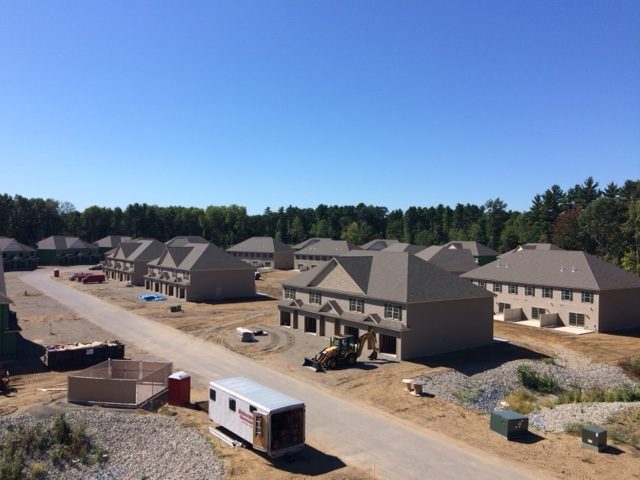 Benefits of shingle roofing
Shingle roofing is one of the most popular roofing materials on the market today, and for good reason. Shingles are durable, attractive, and relatively easy to install, making them a great choice for homeowners in Oneonta, NY. Here are just a few of the benefits of shingle roofing:
Durability: Shingle roofs are designed to withstand heavy wind and rain, as well as the weight of snow and ice. This makes them an ideal choice for homes in our area, which can experience all four seasons in a single day!
Attractiveness: Shingles come in a variety of colors and styles, so you can find an option that compliments your home's exterior perfectly. Plus, shingles add curb appeal and can increase your home's value.
Easy installation: While shingle roofs are not necessarily "easy" to install (it is a big job!), they are easier to install than many other types of roofs. This means that you can save money on installation costs by choosing shingles over more complex roofing materials.
Proud partners of Owens Corning & CertainTeed asphalt shingle roof products
If you're in the market for a new roof, you may be wondering if a shingle roof is the right choice for your home. Here in Oneonta, NY, we're proud to partner with both Owens Corning and CertainTeed to provide our customers with some of the best shingles on the market.
When it comes to choosing the right shingles for your home, there are a few things to keep in mind. First, you'll want to choose a style that compliments your home's architecture. There are many different styles and colors of shingles to choose from, so take your time and find something that you love.
Next, you'll want to consider the climate in which you live. Since we live in an area with severe winter weather conditions, you'll want to make sure that your shingles can withstand the elements. We offer a variety of shingles that are designed just for this.
Finally, you'll want to think about the cost of installation and maintenance. Shingle roofs can be more expensive to install than other types of roofs, but they typically last longer and require less maintenance. Whenyou factor in the cost of installation and maintenance, a shingle roof is often a very cost-effective option.
If you're ready to get started on your new roof, give us a call. We'd be happy to help you choose the right shingles for your home and budget.